Time flies and it is already December.
It's a nice and sunny day at the Tokyo National Museum here in Ueno Park, and it's starting to get chilly as we're approaching the end of the year.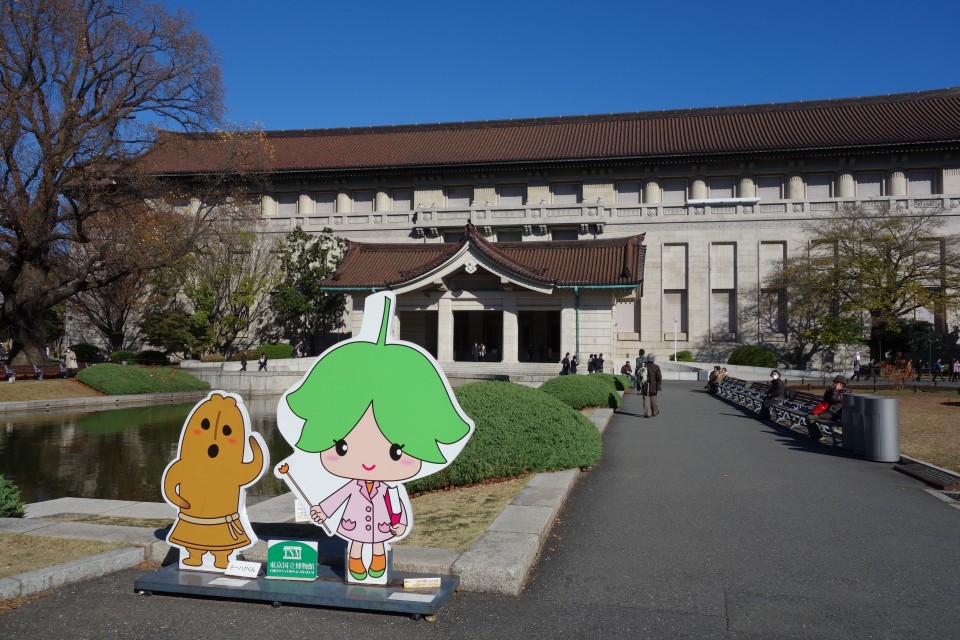 Did you know that we have an updated version of the "Tohaku Navi"? It is the official smartphone guide app for the Tokyo National Museum.
The previous versions mainly featured guide courses for each exhibit room at the Regular Exhibition along with a guide courses for the buildings within the museum. The latest version (v.3.0) has a new feature called "Today's Selection".
In this new feature, you will find 14 objects recommended by the curators amongst many other displays from the "Honkan(main building) 2F Highlights of Japanese Art Course". You can browse images and listen to auto guides of these selective art works.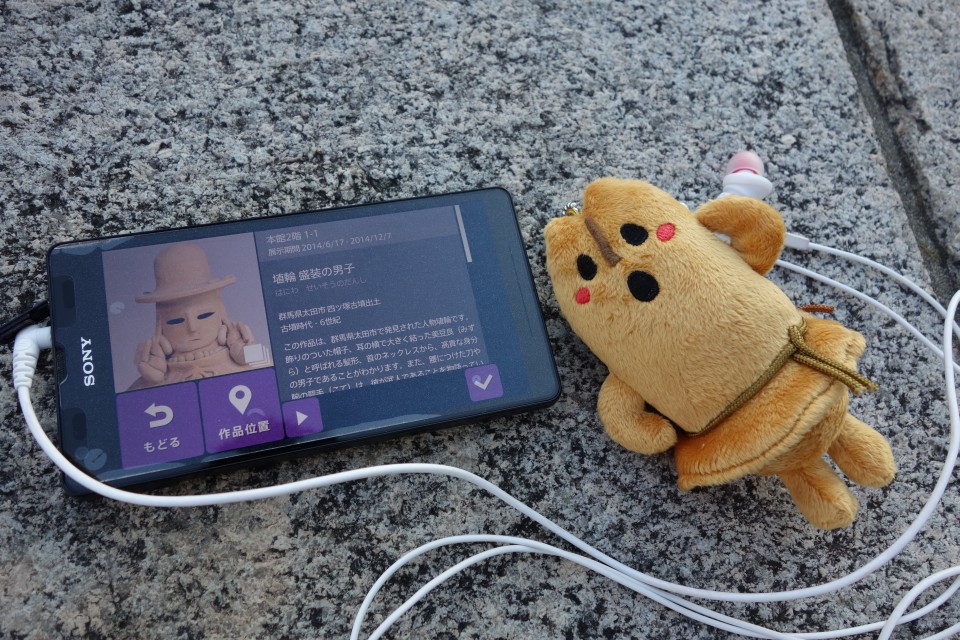 The contents in "Today's Selection" are automatically updated according to the exhibits at the Honkan(main building) 2F, which are frequently replaced for display. This feature supports both English/Japanese and the audio guides are created with a speech synthesis engine built in the app!
With this updated "Tohaku Navi" app, we are currently offering free rentals of smartphones/tablets at the museum until this Sunday on Dec 4th.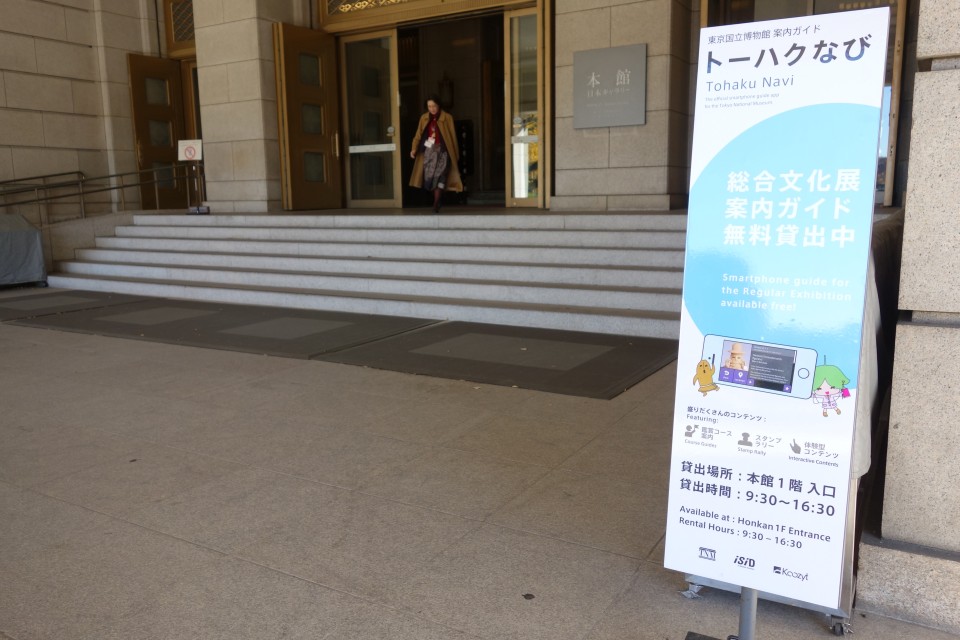 "Tohaku Navi" is available for free download to your iOS/Android devices, but for those without smartphones, we have provided smartphones/tablets so that you will be able to enjoy the exhibition using this app!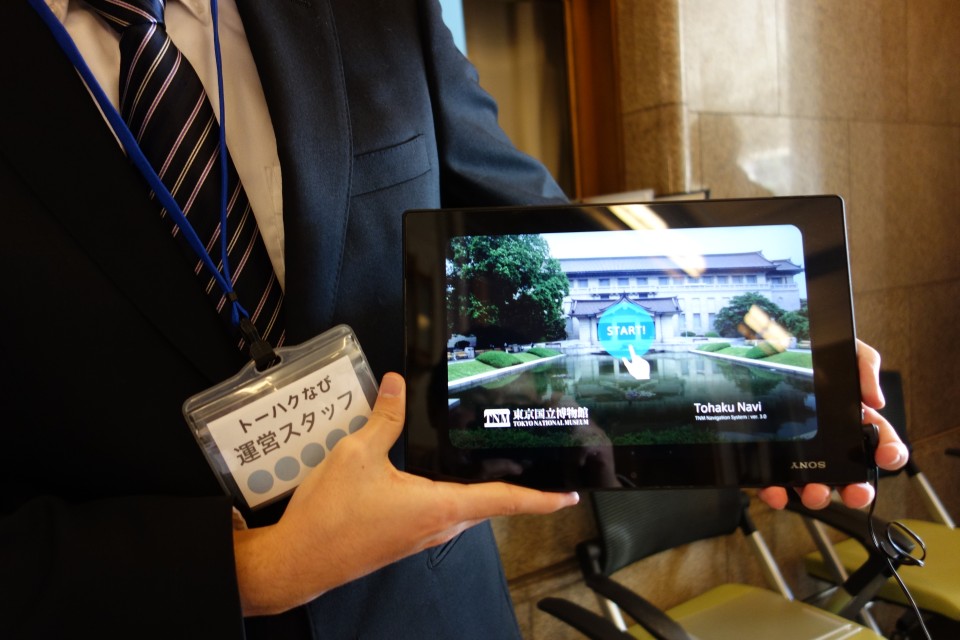 Just inside the main entrance, you will find an information desk where you can sign up for the free trial.
Please feel free to ask any questions about the service/app at anytime!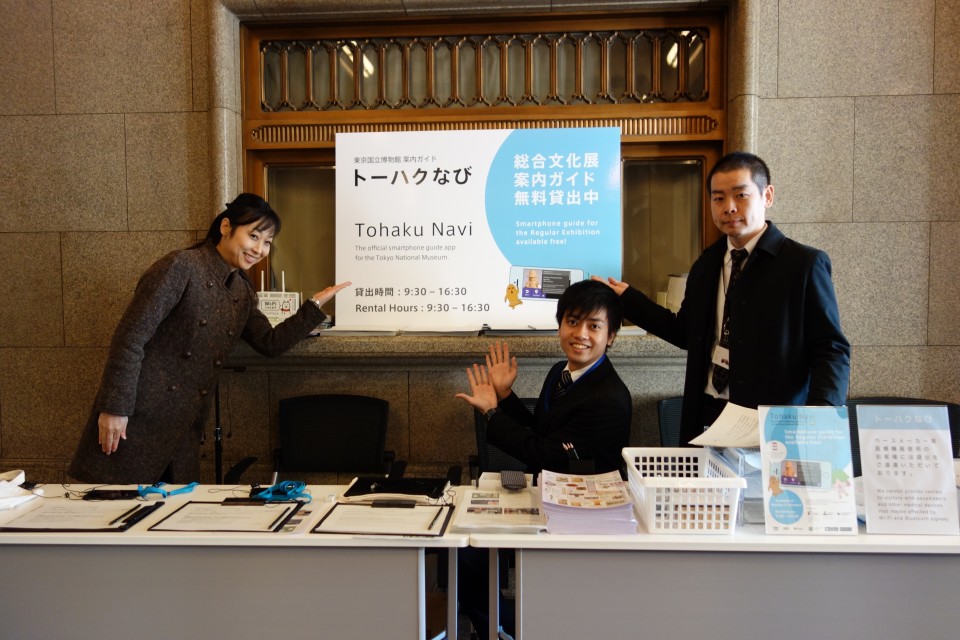 On our first day of service, despite it being a weekday, we were fortunate to have had quite a few visitors who enjoyed our "Tohaku Navi" app.
With "Tohaku Navi", you can also enjoy other course guides including some interactive contents as well as a stamp rally feature where you can collect digital stamps according to your location. (We've had some positive feedbacks from the users!)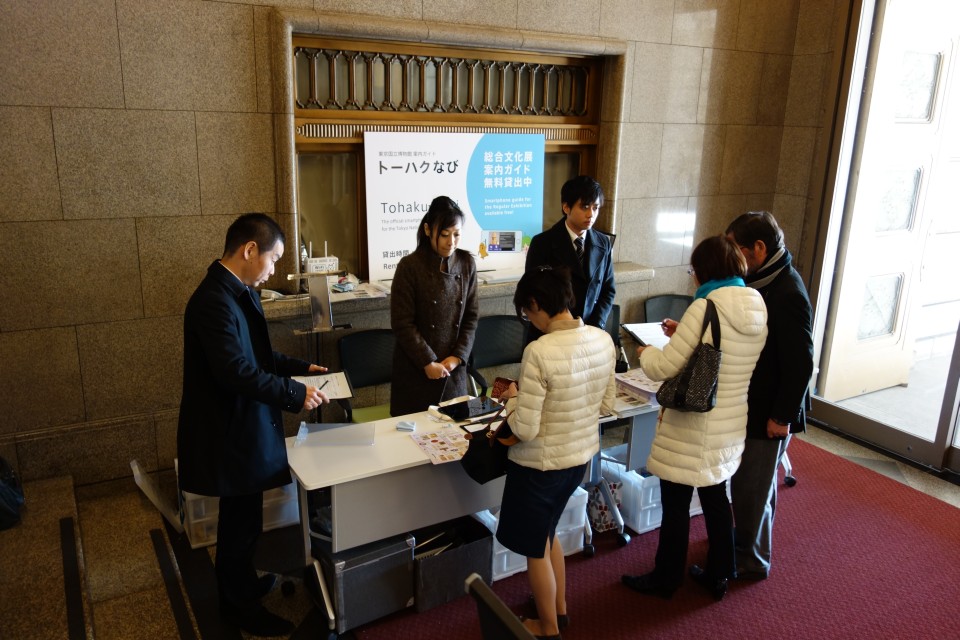 Since Tokyo National Museum is the oldest and the largest museum in Japan, there are many visitors from around the world, and it is actually our first attempt to officially encourage foreigners to use the "Tohaku Navi" app. Thus, we are very much looking forward to having many feedbacks/comments from different perspectives across the globe!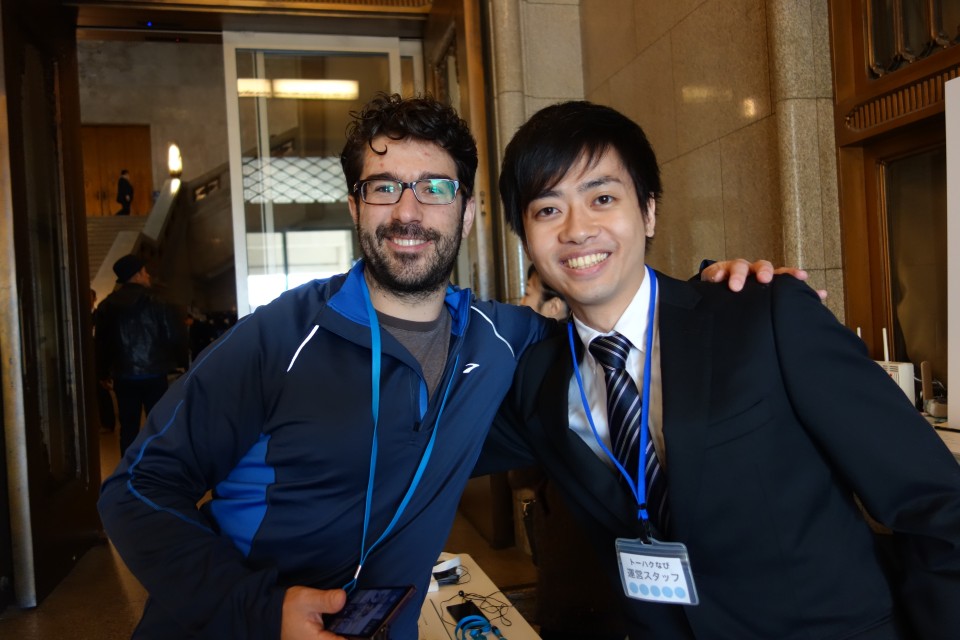 For those who have tried the "Tohaku Navi" app and kindly took their time to answer our questionnaire, we have an original souvenir from the Tokyo National Museum. (Stock is limited, so first-come first-served!)
Why not spend some time at the Tokyo National Museum and appreciate the art exhibition?
"Tohaku Navi" app will be your guide!
(maria)
—–
"Tohaku Navi" Free Rental Service
・Period: 2014/12/02 (Tue) – 2014/12/14 (Sun)
・Hours: 9:30 – 16:30 (subject to change)
・Venue: Tokyo National Museum, Main Building 1F, Entrance
Download "Tohaku Navi" for iOS
Download "Tohaku Navi" for Android